October 2012 Newsletter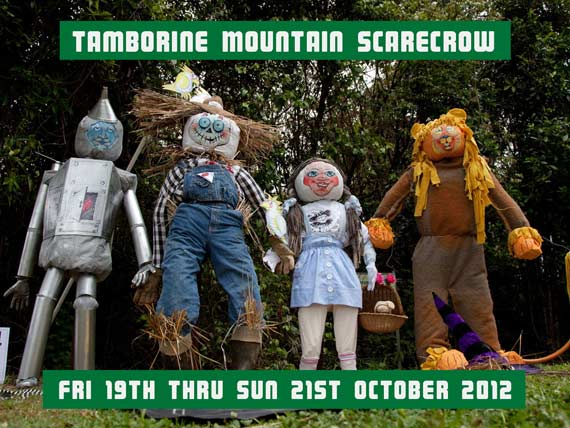 October is a great month to visit Tamborine Mountain and come and stay for a few days at Tamborine Mountain Bed and Breakfast. Lots of things to do with Art Exhibitions at Gallery Works and Marks and Gardner Gallery.
The Tamborine Mountain Scarecrow Festival is on the weekend of 19th thru 21st October as well as the extra large Craft Extravaganza craft show.
We have midweek vacancies and some weekend two night stays still available during October.
The widly popular Scarecrow Festival is in its fifth year and continues to grow into a major event on Tamborine Mountain. With a Scarecrow Trail displaying over 200 Scarecrows in all shapes and sizes, this will be great fun for all the family.
If you have not been to the Mountain for a while, come and stay and enjoy good food and wines at the local restaurants, brewery and wineries, as well enjoy a nice walk through one of the beautiful and peaceful National Parks. The Skywalk and the Glow Worm Cave are well worth a visit as well.
For your convenience weh have released a brand new Mobile Website to assist those people visiting our website on a mobile device. The website will automatically re-direct you to either the mobile site or the desktop site depending on what device you are using at the time.
With Christmas fast approaching (just 86 days or a little less than 3 months), why not consider a Tamborine Mountain Bed & Breakfast Gift Voucher for that special gift. We are happy to work with you to tailor the Gift Voucher to suit your special requirements.
Both Pam & I look forward to welcoming you to Tamborine Mountain Bed and Breakfast in the near future.
Pam, Tony & 'Elle'