October 2011 Newsletter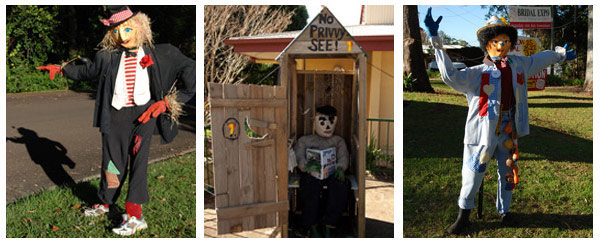 What a great start to October!! Last weekend the Springtime On The Mountain 'Open Gardens', this weekend the Craft Market at the Vonda Youngman Centre in Main Street, and the following weekend is the iconic Tamborine Mountain Scarecrow Festival.
You are never bored on Tamborine Mountain. There are always things to do and see, natural beauty, the walks in the National Parks, and man-made attractions such as the Skywalk and the Glow worm Cave.
Our Brewery, Distillery and Wineries are always popular, and the restaurants, coffee shops, gift shops and galleries are worth coming to Tamborine Mountain to sample.
So what are you waiting for, come and stay for a night or two, unwind, relax and recharge the batteries.
We would love to welcome you to our Bed and Breakfast in October / November with a bottle of Bubbly as our gift if you stay for two nights or more.
Looking forward to seeing you soon.
Pam and Tony Lambert and of course Elle.