November 2013 Newsletter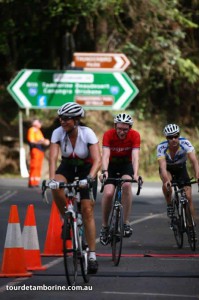 November already, where has the year gone. Time once again to think about presents. Our Gift Vouchers are perfect for family and friends for Christmas presents and we can tailor them to suit your individual requirements. Please contact us on 07 5545 3595 if you have any queries.
With the rain during the week the Mountain has greened up considerably and the National Park walks are well worth a visit.
The Tour De Tamborine – Mountain Sports Festival is being held from Friday 29th November thru to Sunday 1st December. In addition to the sports, there will be several celebrational and educational activities throughout the mountain community – including cycling skills clinics, running sports seminars, and movies on the mountain and the organisers have promised a fun weekend for all. Accommodation availabilty will be tight so why not book your stay now at Tamborine Mountain B&B.
We still have vacancies for the New Year, and the spectacular fireworks from the Gold Coast are clearly visible and to be enjoyed from our deck. The wineries and attractions will all be open over the holidays and the restaurants will have a variety of food styles to tempt your taste buds.
Have a great November and hope to see you on the mountain!
Tony & Pam