November 2012 Newsletter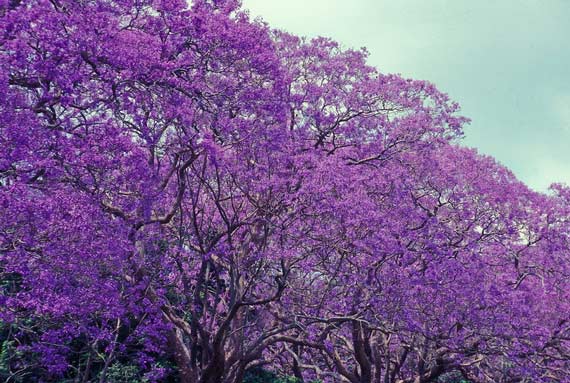 Last month's 2012 Tamborine Mountain Scarecrow Festival was a great success with the Community really getting involved. Approximately 200 scarecrows were dotted across the Mountain. We're amazed at the time and effort families and businesses put into the Festival every year. Visitors to the Mountain spent hours travelling the Scarecrow Trail and taking photos of their favourite scarecrows.
Our Jacaranda tree near the front deck is beginning to flower and will be a mass of colour shortly. The Tibichina shrubs are covered in blooms as well. Purple flower time on Tamborine Mountain! Like most places we would like some good rain, however there is still some water in the waterfalls and guests are still enjoying the many National Park Walks.
We are getting an influx of Singaporean guests staying with us at Tamborine Mountain Bed and Breakfast. The New Airline based in Singapore, Scoot, is making travel very affordable from Singapore to the Gold Coast.
We still have some vacancies available over the Christmas / New Year period, contact us for details.
With Christmas fast approaching (just a couple of months away!), why not consider a Tamborine Mountain Bed & Breakfast Gift Voucher for that special gift. We are happy to work with you to tailor the Gift Voucher to suit your special requirements.
Both Pam & I look forward making you feel welcome at Tamborine Mountain Bed and Breakfast in the near future.
Pam, Tony & 'Elle'