May 2013 Newsletter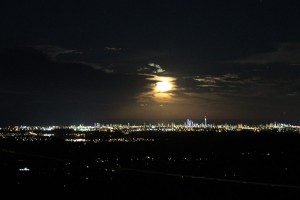 What a lovely time of the year, crisp mornings and the fireplace warming the Guest Lounge in the evenings. The weather has been superb lately and we hope it continues.
Tamborine Mountain looks great with the autumn colours in the trees and shrubs giving us a different perspective on our environment.
The waterfalls are running in the National Parks and most of the walks are open. With the cooler weather, walking the National Parks is very enjoyable.
Follow up your walk with lunch or dinner at any one of the restaurants across the mountain or call into the brewery or one on the wineries to sample their offerings.
One new attraction is the Glow Worm Cave at Cedar Creek Estate now doing night tours and dinners (check direct to get full details by calling +61 7 5545 1666).
Come and stay with us for a couple of days or more, relax and unwind at Tamborine Mountain Bed and Breakfast and enjoy everything our beautiful part of the Scenic Rim has to offer.
Don't forget our Gift Vouchers for that special friend or occasion, one or two night stays with your special requests can be arranged.
Pam and I look forward to making you welcome at Tamborine Mountain Bed and Breakfast and to showing you our special part of the Scenic Rim sometime soon.
Tony & Pam