June 2012 Newsletter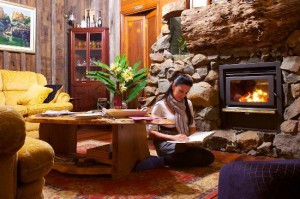 June is finally with us and the nights are getting quite chilly. Winter is a great time to visit Tamborine Mountain and come and stay at Tamborine Mountain Bed and Breakfast. Imagine yourself perched by the raging fire in the comfortable Guest Lounge Room, with a glass of your favourite tipple, and a good book – what a wonderful way to relax and unwind.
A break on Tamborine Mountain will recharge your batteries and put a spring in your step, young and old alike!
We have midweek specials for telephone enquiries, so be quick and call us now on +61 7 5545 3595!
The National Parks and walking tracks are spectacular at this time of the year, well worth a visit. We have had sufficient rain to "green up" the Mountain and things are looking very lush and inviting. All in all, a great time of the year for a couple of days of well-earned R&R.
Why not consider giving a Gift Voucher to that special person in your life to show how much you appreciate them? We are happy to work with you to design a unique Gift Voucher to suit your individual requirements.
Both Pam & I look forward to welcoming you to Tamborine Mountain Bed and Breakfast in the near future.
Pam, Tony & 'Elle'