December 2011 Newsletter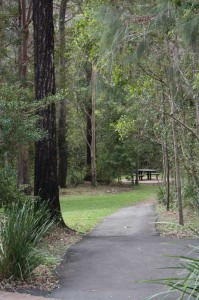 November was a very busy month on Tamborine Mountain, with the very successful 'Tour de Tamborine' event being held with a large number of competitors and spectators enjoying themselves.
Our weather is quite mild for this time of the year so if you are visiting remember to bring some warm clothes for the time being. Summer weather will be with us soon enough. Great time though at present to enjoy walking in the National Parks and seeing the many natural attractions the mountain has to offer.
We still have a few vacancies over the Christmas and New Year period. Why not get away, leave the kids and your worries behind and come and relax with us on beautiful Tamborine Mountain.
Our Gift Vouchers make great Christmas presents and we are happy to do one night vouchers if requested. Our Gift Vouchers start at $150.00 for a one night midweek stay including breakfast or we can add wine, chocolates, tours etc at cost to satisfy any requirements.
If you wish to make a group or family booking for our four rooms for two nights, we can offer you dinner in the Dining Room on one of those nights.
Pam and I and Elle would like to wish you all a very Happy and Safe Christmas and New Year and we look forward to seeing you at Tamborine Mountain Bed and Breakfast in the near future
Tony & Pam Lambert.