August 2014 Newsletter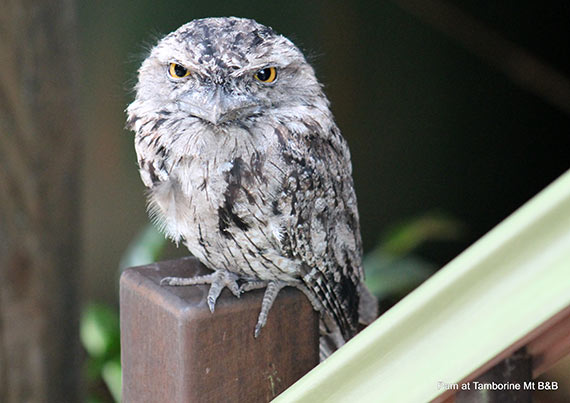 Despite needing some good rain, Tamborine Mountain is looking fine and the National Parks are attracting a lot of walkers.
As always lots & lots to see and do, including the Rainforest Skywalk and the Glow Worm Cave.
At our B&B, we are getting many birds coming for a drink and birdseed. Cockatoos, Lorikeets, King Parrots, Magpies, Butcher Birds, Bower Birds to name just a few.
Events coming up include the Scarecrow Festival in October and we suggest you check the Chamber of Commerce website Events Section for all the details.
A great time to come and stay with us. Our availability is on the website or telephone us on 07 5545 3595 to come and enjoy our hospitality.
Pam and I look forward to making you welcome at Tamborine Mountain Bed and Breakfast soon and sharing with you our slice of paradise.
Tony & Pam