August 2011 Newsletter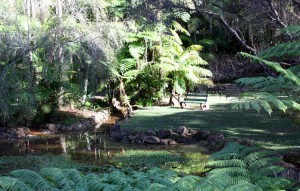 What perfect weather the Mountain has had in July, cold nights and mainly beautiful days!! The forecast for August is looking much the same.
Why would you short break anywhere else? Lovely walking weather, great food and wine as well as interesting galleries and specialty shops.
The restaurants on the Mountain are numerous and varied, with cuisine to suit all palates, from Asian to European style menus.
The lack of rain has meant a browner Mountain than we have had for sometime and some rain is overdue. Most of the deciduous trees have lost their leaves and we are waiting for the warmth of spring to get new colour in the foliage.
Our Bed and Breakfast has been very busy with guests making return visits and an increasing number of overseas visitors staying with us. To see some guest comments please view the Tripadvisor section in the sidebar on our home page or peruse the many guest testimonials on our testimonials page.
Remember our Gift Certificates for birthdays, anniversaries or other special occasions.
Check out our accommodation rates.
Hope to welcome you to our beautiful Bed and Breakfast in the near future.
Pam and Tony.