April 2014 Newsletter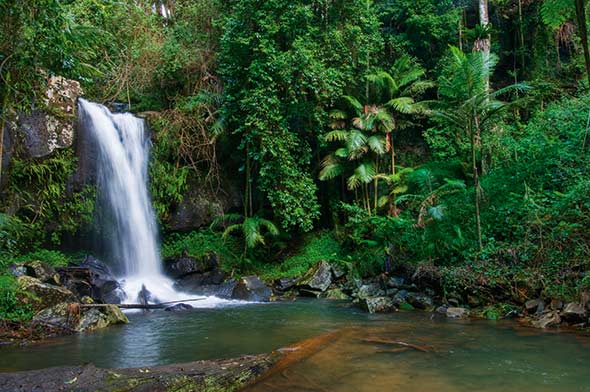 What a great drop of rain we received on Tamborine Mountain last week. This will mean the Mountain will have a great few months with the waterfalls flowing and the National Park walks being lush and well worth a visit. We needed the rain to fill up our water supplies and our tanks are now overflowing.
We have a special on our website for April and May, available by phone booking only on +61 7 5545 0098. Two midweek nights including breakfast and a bottle of bubble in the fridge for just $280. Great time of the year to stay with us at Tamborine Mountain Bed and Breakfast.
Lots of things to see and do, with good food and fine wine as well as arts and crafts and a diverse range of shopping opportunities. Some new eateries have now opened to supplement the existing restaurants and coffee shops. Great choices abound!
Hope we see you soon at our spectacular slice of paradise.
Tony & Pam Lambert