June 2011 Newsletter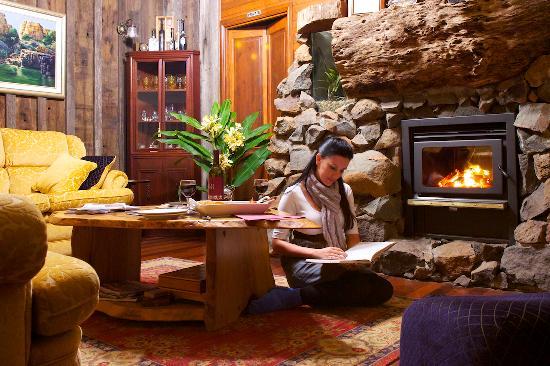 Winter has arrived on the mountain with a drop in temperature! Our fireplace in the guest's lounge room is a real hit with our visitors. A great place to read a book, have a drink, or just relax.
In the cooler Winter weather, it is a great time to enjoy the National Park walks, or to try the local wineries, brewery, cheese factory, distillery or restaurants. This time of year is so beautiful on Tambourine Mountain, warm comfort food, attractive wines, and plenty of things to do.
Midweek stays are becoming popular as there are less people on the Mountain and our tariffs are lower during the week. Midweek stays are great to give as Gift Vouchers, all of the Mountain attractions are open and your choice of restaurants is varied and extensive.
Tamborine Mountain Bed and Breakfast is ideally situated as a base to enable our guests to venture out and explore the natural beauty of the Scenic Rim or the theme parks and beaches of the Gold Coast and then to return to the serenity and uniqueness of the mountain.
Come on up and visit Tamborine Mountain. Leave all of your cares behind and get fully and freshly recharged after a short Winter break with us.
Check out our accommodation rates.
Looking forward to showing you our little slice of heaven in the near future.
Pam and Tony