July 2011 Newsletter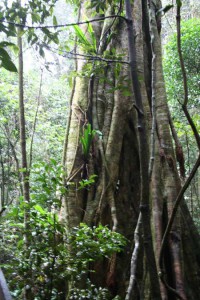 Now is the time to get out the warm clothes from your new Winter wardrobe and come up and stay on pristine Tamborine Mountain.
The days are beautiful and fresh and with the cooler nights it's just great to sit in front of our roaring log fire and read a book, sip on a nice wine or a port or just relax and listen to music, 'your break', 'your choice'.
We still have a few vacancies in July and August and if you can make the time, midweek is great, less people to contend with and less congestion on the roads. Usually the weather this time of year is superb and this year to date is no exception.
The National Parks and Botanic Gardens are well worth a visit whilst on Tamborine Mountain, always a delight and the flora and fauna make walking in the parks very interesting.
You can visit our Tamborine mountain Visitor Information Centre at Doughty Park to get more information on what is happening in the region. The Centre now has a public Internet Connection, via our desktop computer or your own mobile device via wireless connection.
Our popular Gift Vouchers are the perfect present for any occasion and we can tailor one to suit your individual requirements.
Check out our accommodation rates.
Hope to welcome you to our beautiful Bed and Breakfast in the near future.
Pam and Tony.