September / October 2017 Newsletter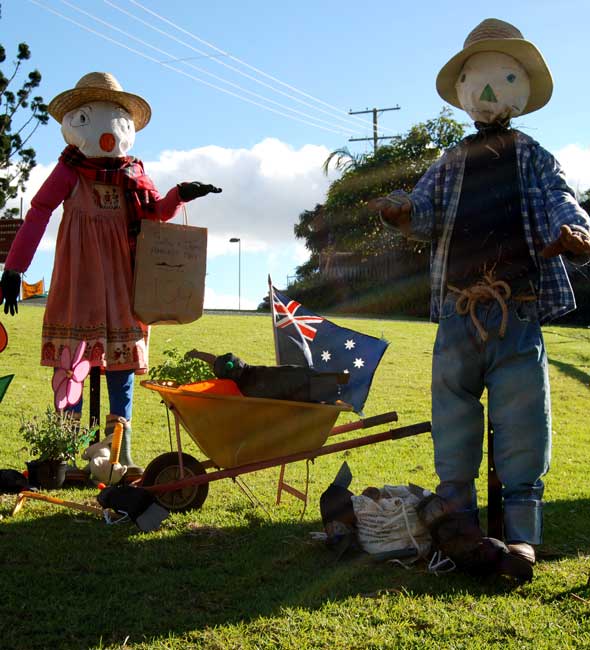 Busy time on Tamborine mountain with the Scarecrow Festival and Springtime on the Mountain Festival on consecutive weekends.
This is the tenth year for the Scarecrow Festival and there will be lots of Scarecrows strutting their stuff around the Mountain.
Springtime on the Mountain is always a great weekend and very successful. The gardens always look fantastic and well worth a visit.
The Craft Extravaganza is also being held on the mountain in early October.
These activities are organised by locals to showcase Tamborine Mountain and our lifestyle and are great events to attend while you visit the mountain.
The current lack of rain across the region is a challenge for us and we are buying water from the bores on the mountain to keep us going until the rains come. Fortunately the underground water is very good.
We have vacancies during September and October and invite you to telephone us direct on +61 7 5545 3595 to organise a relaxing getaway and to get the most up to date rates and availability.
We hope we shall see you at Tamborine Mountain Bed and Breakfast soon.
Tony & Pam