September 2016 Newsletter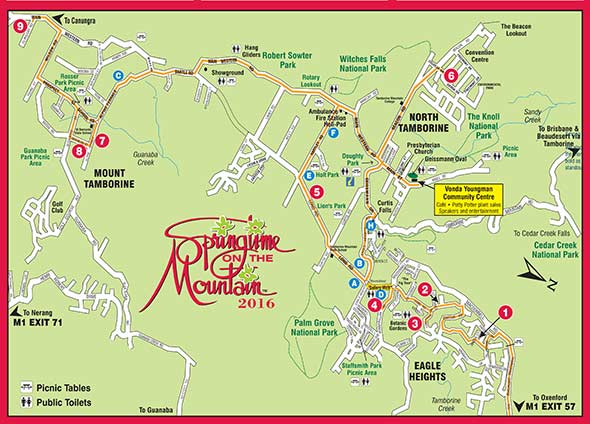 What a beautiful time of the year to come and stay at Tamborine Mountain Bed and Breakfast. Spring is always a special time on the Mountain.
Most of the trees and plants are getting new shoots and flowers, it is a pleasure just driving around and seeing it all. A camera is a must!
The hugely popular annual "Springtime on the Mountain" Festival is being held on the Friday 23rd, Saturday 24th and Sunday 25th September and there are open gardens to visit as well as the stunning local Botanical Gardens to enjoy.
We currently have a couple of vacancies over that weekend.
"The Tamborine Mountain Scarecrow Festival" is on the weekend Friday 30th September thru to Sunday 2nd October. A fun family weekend not to be missed!
The Canungra Orchard Show is also on this month on Saturday 17th September.
Plenty to see and do or just relax over a glass of your favourite tipple. The days and nights are warming up, but there may still be the occasional fire in our Guest Lounge Room.
Hope you get the chance to stay with us in September to take advantage of our Birthday Special advertised on our Specials Page.
Tony & Pam