September 2015 Newsletter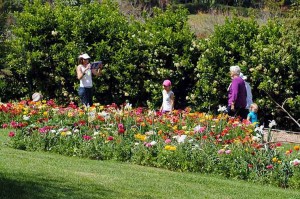 Spring is with us again already with Christmas not far away. Masses of flowers on the Wisteria, and other flowering shrubs around the Mountain. The Botanical Gardens look amazing and "Spring time On the Mountain" is fast approaching, Springtime on the Mountain.
The Mountain is looking superb at the moment. There has been some very useful rain to promote new growth and colour throughout.
We are continuing to light the fireplace most nights to keep the guest lounge warm and cosy. A Yummy and filling breakfast on the deck (with the 'best views') is always a highlight for our guests.
With Christmas so close (can you believe it!), now is the time to start thinking about creative Christmas presents for those that you care for. Why not a Tamborine Mountain B&B Gift Voucher? Details are on our website Gift Vouchers or we are very happy to assist you to arrange a very special Gift Voucher to suit your requirements.
Looking forward to making you welcome at Tamborine Mountain Bed and Breakfast.
Tony & Pam