October 2016 Newsletter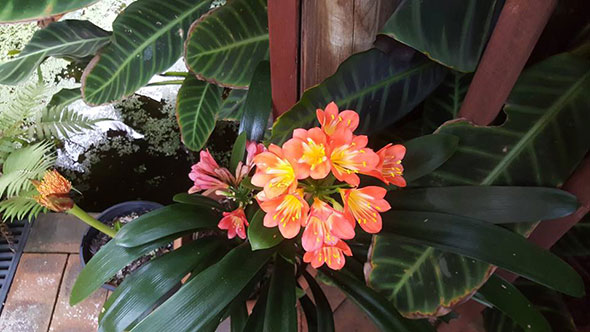 Very nice weekend to start October on Tamborine Mountain. A couple of fine days and beautiful rain today, the garden is loving it. Probably the best year for my Cliveas since I started growing and propergating them ten years ago.
With the rain the Mountain has been getting, it is a great time to come and stay at Tamborine Mountain Bed and Breakfast and explore this wonderful part of Southeast Queensland.
There is so much to see and do, one day is never enough. From the National Parks to the man-made attractions such as Tamborine Mountain Skywalk and the Glow Worm Cave at Cedar Creek Estate, to the numerous restaurants and wineries, two days would be better.
We have some vacancies during October and would suggest you contact us direct on +61 7 5545 3595 or email us at info@tmbb.com.au to check availability and to find out what is happening in the region.
With Christmas fast approaching, now is a good time to think about our versatile Gift Vouchers for that special present.
Hope to see you soon at Tamborine mountain Bed and Breakfast
Tony & Pam