March 2018 Newsletter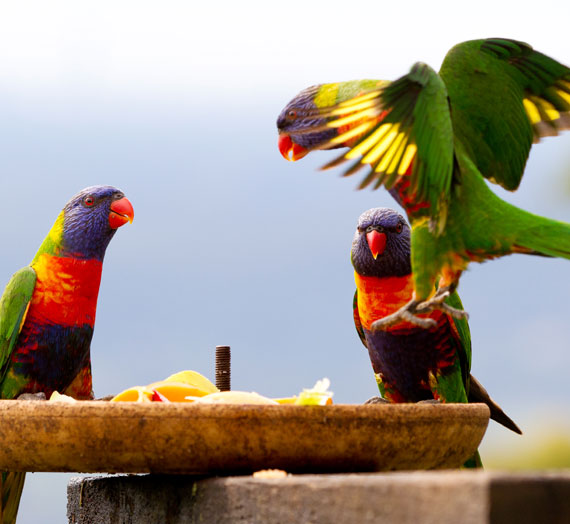 Summer is done and dusted, Autumn is with us. We still expect some warm weather for a few more weeks, however have started to collect firewood, suspect we may be having some early fires in the lounge room.
Writing this morning I am listening to the cockatoos calling each other, they can be loud, but they always make the day more interesting with their antics. The Lorikeets have now arrived and are bossing the other birds. Great time of the day for an early morning cup of tea.
After the great rain in the last week the mountain is looking picture perfect, even more reason to come and stay with us at Tamborine Mountain Bed and Breakfast.
We still have some availability for Easter and the for the Commonwealth Games period, suggest you give us a call direct on +61 7 5545 3595 or email us Tony & Pam for the most up to date information and to obtain the most competitive prices.
As always we look forward to making your stay with us a special one.
Tony & Pam