March 2016 Newsletter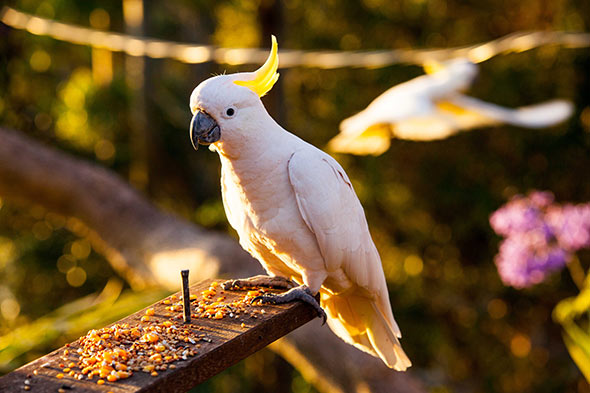 March already, time to have a break at Tamborine Mountain Bed and Breakfast. Come up and stay, enjoy the fresh clean air and our great natural attractions. We have had some good rain to keep the Mountain green and clean.
Not much water in the waterfalls but a great walk in the rainforest is good for the soul. I can hear the Cockatoos while I type this short note wanting food supplied. The non-paying guests are rather demanding in the mornings.
With trepidation we are doing a facebook page. Have avoided this long enough, please make comments when we have it working.
We are fully booked for Easter, but have availability before and after the Easter weekend. If you contact us direct, we sometimes get a cancellation over the busy periods. Always enjoy talking to prospective guests to give them the information they are looking for.
Hope to see you soon at our piece of paradise.
Tony & Pam