What's On Now
What's on and happening around Tamborine Mountain?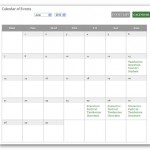 To find out what events are on now or in the future please view our Events Calendar which will allow you to view all Mt Tamborine Events in either a calendar format or a list format.
When you see an Event that interests you just hover your mouse over for more details on the Event, or click on the Event to be taken to full Event details plus a Map where appropriate.
Viewing our Events Calendar regularly (please bookmark it) will allow you to plan a visit whether for a day, a few days or longer. And when you decide to linger over night and need accommodation then where better to stay than at Tamborine Mountain Bed & Breakfast!