Things To Do
Lots of things to do and see on Tamborine Mountain
Tamborine Mountain Bed & Breakfast is centrally located within easy distance of the many attractions on Mt Tamborine.
Your friendly hosts will beguile and intrigue you with their knowledge on this beautiful slice of paradise. There are so many things to do on the mountain that one could miss out on some special experience. But have no fear, as we put our vast local knowledge at your service. We will ensure that you have the opportunity to see everything, time permitting!
Here are some ideas and suggestions listed below…
Rainforest Walks
Special Attractions
Botanical Gardens Mt Tamborine
Pleasures of Food and Drink on Mount Tamborine
Feeling Adventurous
Australian Outback Spectacular – just 30 minutes from Mt Tamborine
Rainforest Walks – Stroll or briskly walk the walking tracks of Tamborine Mountain National Park
Walking tracks are provided in six sections of Tamborine Mountain National Park (to view or print a detailed map of all 6 x walking tracks please open or download our PDF Map). Most walking tracks are short and can be walked within a few hours. The walks are relatively easy although some tracks have short, steep grades. If you are walking with young children, or if you are birdwatching or taking photographs, please allow yourself some extra time.
Remember to wear sturdy shoes, a hat, protective clothing and sunscreen and bring your own drinking water — this is not provided in the park. Be aware that creek water is unsuitable for drinking as it may contain organisms that can cause illness.
Electric barbeques are provided at Cedar Creek, the Knoll & Witches Falls sections. If you are planning to have a bbq in other park sections, bring a gas or fuel stove.
Tamborine Mountain National Park is open 24 hours a day but for your own safety, please walk in daylight hours only.
Back to the top of the Page ↑
Some special attractions – Here we list some of our favourite 'things to do' on Mount Tamborine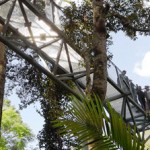 Tamborine Rainforest Skywalk – In a setting of 30 private acres of magnificent rainforest alongside a kilometre of tumbling creek and rockpools, a new eco-adventure exploring the beautiful rainforest canopies and habitat in a different and thrilling way.
Visitors depart from the Rainforest Eco Gallery and begin the adventure on a spectacular elevated walkway through the beautiful middle and upper canopies of the rainforest. The walkway is a stable, high-tech steel structure enabling visitors to explore these canopies in a safe and secure way. It descends gradually to the lower canopy and follows points of interest including rockpools, a butterfly lookout, local history information and sheltered rest areas along the way until reaching the amazing Cantilever. This is a 40 metre long span soaring 30 metres above the valley, with spectacular views over the creek and the rainforest canopies below. Finally the walk returns along the rainforest floor to the Centre.
Back to the top of the Page ↑
Glow Worm Caves – Go underground on a journey through the spectacular Glow Worm caves!
The caves consist of two large chambers interlinked by tunnels. The first chamber is the "presentation cave", where you will be shown an audiovisual display on glow-worms and the construction of the caves. This chamber is complete with very realistic formations (speleothems), such as stalagmites and stalactites, water features and flow stone. From this stunning cave, you will be guided through the magical "glow-worm cave", filled with thousands of glowing glow-worms!
Why do glow-worms glow? Glow-worms glow to attract small insects that emerge from the leaf litter and water the glow-worms reside. The glow-worms construct "snares" (like a spider's web) made from silk threads and sticky droplets to capture and eat the insects attracted to their glow, which they then feed on.
Find out more interesting facts on glow worms like — "Glow-worms require permanently moist habitat for their survival and are therefore dependent on rainforests and wet caves for their continued survival. However, rainforest habitat in Australia is shrinking due to climate change and human impacts. The glow-worm cave provides perfect conditions for glow-worms within a controlled environment, therefore, decreasing negative impacts on our local rainforests…..
Back to the top of the Page ↑
Botanical Gardens – A visit to Tamborine Mountain is not complete without time spent in the Tamborine Mountain Botanic Gardens, where tropical meets temperate.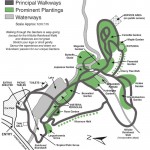 Covering 11 hectares, the Gardens consist of exotic species and the natural rainforest of Tamborine Mountain. Over 25 years, Volunteers have developed this property into the highly-photographic boutique Gardens that they are today.
Being 500 metres above sea level, Tamborine Mountain has a climate that is cooler and less humid than the lower coastal areas. This allows plants to be grown from cool climate and temperate zones. Flowering cherries, Rhododendron species, Magnolias, Camellias and Maples are a few of the genera on display.
Providing a picturesque background to the exotic sections of the Gardens is the natural rainforest which is cared for by Volunteers from Landcare. You can experience the ambience of a rainforest by walking our 100 metre rainforest trail.
You will discover other themed areas including the Japanese garden, Rose garden, Bromeliad garden, Wisteria covered pergolas, Perennial / cottage garden, and features such as the lake with its quaint stone bridge and
water lilies, and the Cherry tree walk which bursts into flower in mid-October.
The Hydrangeas are spectacular in summer and the extensive Camellia and Azalea displays are in bloom in the cooler months. Autumn brings colour to the Maples and Liquidambars.
Take the time to sit awhile on the seats along the way and enjoy the lush settings and vistas.
A large part of the Botanic Gardens are accessible to pushers and wheelchairs. Some of the paths have slight to moderate slopes. There is a covered eating area and picnic tables placed between the trees. There are toilets available. You will need to bring your own drinking water.
The Gardens are in Forsythia Drive, Eagle Heights on Tamborine Mountain – open daylight hours 7 days a week.
GPS coordinates -27.91371, 153.20247
Printed Map reference ……..UBD Gold Coast Map 18 Ref C8
Back to the top of the Page ↑
Yum Yum – Indulge in some of Tamborine Mountain's fine local food, beer, wine and liqueurs
Mount Tamborine Brewery and Witches Chase Cheese Co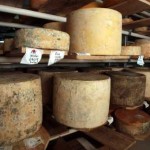 Beer and cheese go together naturally! Visit the MT Brewery & Witches Chase Cheese Co both located in the same magnificent building.
Visitors can indulge in a cheese tasting and sample a wide range of locally made cheeses from fetta and cheddar to the award-winning signature triple-cream brie, vegetarian rennet and labour-intensive washed rind and then wash all this goodness down with some locally brewed award-winning liquid amber. Real beer! Brewed on the premises.
Then enjoy lunch or dinner at the Liquid Amber Bistro and Grill. How about 'zucchini flowers filled with goats curd (from Witches Chase Cheese Co of course), served upon a bed of roasted pumpkin, pine nuts and spinach', just for starters.
If you happen to over-indulge (hard not to do!) just amble over the road to Gallery Walk and enjoy some shopping whilst shedding a few pounds (or dollars)!
Open 7 days a week – 10:00am thru 5:00pm – late Fridays.
Back to the top of the Page ↑
Tamborine Mountain Distillery
Australia's most awarded distillery and liquor brand right here on Tamborine Mountain for your enjoyment. Family owned, Tamborine Mountain Distillery, Australia's smallest operating pot-still distillery is world-renowned for their use of native flora and the best possible natural ingredients from the family property or through specially selected growers.
Great care is taken in the presentation of their fine products with the use of beautifully hand-painted bottles.
Come on up to Mt Tamborine in the Gold Coast Hinterland for a visit and sample some of the world's best liqueurs, schnapps, vodkas and Eaux de Vie! If you are looking for an exceptional and unique gift for that someone special or that 'hard to buy for' person in your life then after sampling the wares, consider buying a gift pack for them or for yourself.
Open Monday thru Saturday – 10:00am to 3:00pm.
Back to the top of the Page ↑
Cedar Creek Estate Vineyard & Winery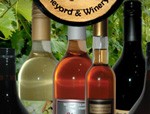 There are many fine local wineries on Tamborine Mountain. Some like Cedar Creek Estate Vineyard & Winery are so much more than just a winery.
Opened in 2001, the property now boasts a vineyard, winery, restaurant, reception centre, chapel, rainforest, lake and glow-worm cave and the complex has now become the home of the new 'Queensland Wine Centre'.
No need to spend hours driving all around Queensland when you can choose and sample from up to 100 wines from 14 of Queensland's best Wineries, all under the one roof.
Need more than the day to sample that many wines! Easy, just book your B&B accommodation and stay at Tamborine Mountain Bed & Breakfast for one night or more.
The winery is now a very popular destination for visitors to Mt Tamborine and many couples have chosen to take their marriage vows in the chapel. The gardens and lake are a photographer's delight.
Experience the great boutique wines and port on offer at the friendly cellar door, the professional staff will give an informative review of all the wines which are sold exclusively through the cellar door. Wine Club Members and mail order customers are also welcome.
Open 7 days a week from 10:00am thru 4:00pm.
Back to the top of the Page ↑
Indulge in some adventure or be a willing spectator
Hang Gliding and Paragliding from beautiful Mt Tamborine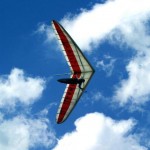 Are you the adventuresome type or just the spectator type? Either way you will be thrilled and entertained when visiting Mount Tamborine's launch area for enthusiastic Hang Gliders and Paragliders.
If you are an enthusiast and have some experience then join in the fun and see how Tamborine Mountain stacks up to other launch and gliding sites around Australia and the world.
On the other hand if you just like to watch and enjoy the daredevil feats of others, than there is nothing like watching Hang Gliders and Paragliders taking off from the mountain launch area and gliding through the skies as they manoeuvre their 'flying machines' to take the best advantage of the thermals.
The usual weather conditions in the area allow flying from Mt Tamborine pretty much all year round, and international competitions are organised by the local Canungra club every spring.
The Mount Tamborine site is suitable for pilots of all experience levels; from beginners for soaring the ridge lift a few hundred feet above the hill to advanced pilots who will climb to 10,000 feet in thermals and fly cross country as far as Dalby, Warwick, or Kyogle.
If you are not a pilot yet, local instructors are happy to offer both introductory tandem flights as well as full license courses.
If you want to experience the joy of flight and soar with the eagles then contact the local Canungra Hang Gliding Club — email the club.
Back to the top of the Page ↑
Australian Outback Spectacular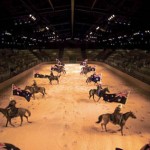 There is no place on earth like the Australian outback… and no show on earth like Australian Outback Spectacular! It's more than a night out – it's an experience steeped in courage, tradition, a daring spirit and a unique, laconic sense of humour.
Australian Outback Spectacular is the first show of its kind in Australia – a unique and exciting evening dinner show filled with outback music, drama and action – a night you will never forget.
This unique attraction (just 30 minutes from Mount Tamborine) captures the grandeur of the Australian outback, bringing it to life with spectacular audio and visual effects.
The atmosphere is electric, as every twist and turn of the show features a cast of larger than life characters, magnificent horses, stampeding cattle, camels and an array of rough and ready bush vehicles – even a helicopter!
All of this is accompanied by a stirring musical score composed especially for the show, as well as popular country music composed and written by country music legend Lee Kernaghan.
Located just a pleasant, leisurely 30 minute drive from Tamborine Mountain, allows our guests the opportunity to experience a 'day or night out' on the Gold Coast, take in a big spectacular show and enjoy a gourmet Aussie feast with beer, wine or soft drink before heading back to your Mt Tamborine accommodation to rest and recuperate.
Show is open Tuesday thru Sunday 7:30pm.
New 12.30pm Sunday Matinee Lunch Show and 4:30pm Saturday Show now available on selected dates only.
With the launch of the exciting new dinner show – 'Heroes of the Light Horse', Australian Outback Spectacular has also introduced for the first time, a 12.30pm Sunday matinee lunch show. Don't miss your chance to experience this wonderful new show which retains all the fun, charm and skill of the original but with an important difference, this time we celebrate the link between our stockmen and the legendary Australian Light Horse.
Bookings are essential!
Doors open approximately one hour prior to show time with pre-show entertainment commencing at approximately 45 minutes prior to show time.
Show duration is 1.5 hours including three course Aussie BBQ meal.
Call us on 07 5545 3595 to secure your tickets in advance when you book your accommodation at Tamborine Mountain Bed & Breakfast.
* Show schedule subject to seasonal changes throughout the year.
---
We recommend visiting the Experience Tamborine Mountain website. Here you can view and evaluate a great range of 'Experience Packages' that allow you to truly experience Tamborine Mountain and all that it has to offer.
Tamborine Mountain B&B are an accredited accommodation place for Experience Tamborine Mountain packages that allow you to base yourself on the mountain at our Bed & Breakfast whilst enjoying new and rewarding experiences on and off the mountain.
Click here to visit Experience Tamborine Mountain