July 2015 Newsletter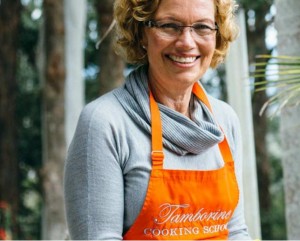 We are very pleased to be having a special weekend in August. On the weekend of Friday the 7th & Saturday the 8th of August we are combining with The Tamborine Cooking School.
Chef, Terri Taylor, will be giving a cooking class at our B&B and at the end of the class you will dine on the fabulous food you have helped to prepare. Full details can be found on this page. Book early to ensure your place for this special night.
Guests have been enjoying relaxing in front of the fireplace in the lounge room over the last few weeks. The nights have been cold and we advise plenty of warm clothes be packed for your stay on Tamborine Mountain.
Lots to see and do around the Mountain and plenty of wineries and restaurants to tempt your taste buds. Why not get together with friends and stay a couple of days, you will not be disappointed. We have four lovely comfortable rooms for you to choose from.
See you soon at Tamborine Mountain Bed and Breakfast. See what guests are saying about us on TripAdvisor
Why not consider a Tamborine Mountain Bed and Breakfast Gift Voucher as a present for family or friends? We can vary our Gift Vouchers to suit your individual requirements.
Looking forward to seeing you soon at our special piece of paradise.
Tony & Pam