January 2017 Newsletter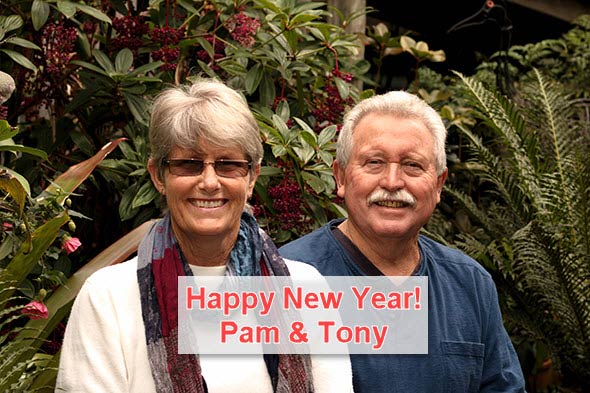 Happy New Year to all! We hope that the world will be a happier and safer place in 2017.
We always try to have Christmas with family and re-open the B&B after Boxing Day. Guests are pleased to be able to stay with us again. There are still some vacancies through the holiday break. Why not treat yourself to a relaxing break at Tamborine Mountain Bed and Breakfast? Escape the worst of the predicted hot conditions in our cooler "piece of paradise"
Whist we would like some good rain, the Mountain still looks green and lush. The National Parks are very popular even though the waterfalls are currently practically non-existent. Still lots and lots to see and do and wineries and restaurants to tempt the taste buds.
We are looking forward to a couple of short breaks ourselves this year to visit family living overseas.
Please remember that our Gift Vouchers are always good for that special present for anytime of the year.
We hope we shall see you at Tamborine Mountain Bed and Breakfast in 2017.