February / March 2020 Newsletter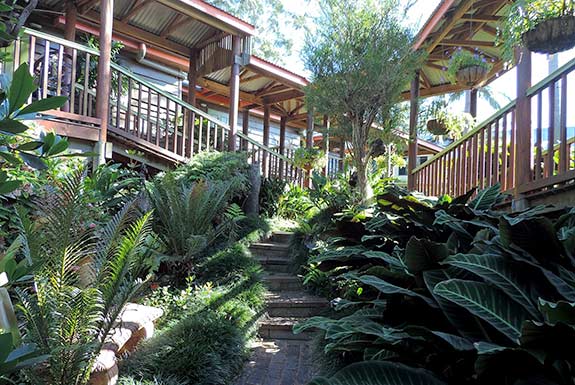 What a difference decent rainfall makes to the world as we see it. From needing the clouds to open, a few dry days would be great. However we are not complaining and it is great some of the driest areas in Australia have had good rainfall.
Naturally the waterfalls are looking much better and the National Parks have returned to their glorious best. This time of year is always pleasant on Tamborine Mountain. Nice days and cooler nights for a comfortable stay.
As always the wineries, breweries, restaurants and coffee shops will give the visitor a wide range of choices to interest their tastebuds.
Tamborine Mountain is also a perfect place to base yourself and explore other regions in the Scenic Rim. Boonah, Kalbar, Rathdowney are definitely worth a visit.
Contact us direct on +61 7 5545 3595 to check availability and what deals may be currently available.
Hope to see you soon at Tamborine Mountain Bed and Breakfast.
Tony & Pam.