December 2015 Newsletter
Are you looking forward to the Christmas/New year break? Are you stuck for ideas for Christmas gifts? Why not give our Gift Vouchers to your family or friends? They are also great for work colleges or a special gift to an employee to show that you really appreciate them.
We are very happy to arrange Gift Vouchers to suit your individual requirements and will add on extras like drinks, chocolates, cheese platters etc if you wish. You may even like to add on a cooking lesson from Tamborine Cooking School?
Our Gift Vouchers are redeemable for six months from the date of purchase and the recipient/s only need to contact us and choose their accommodation dates.
Tamborine Mountain looks extremely beautiful at the moment, we have had sufficient rainfall to keep our beautiful destination green and lush.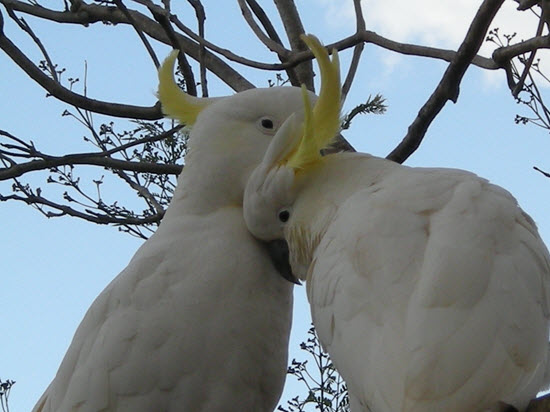 The birdlife from our deck will keep you entertained with their antics. A great time to stay with us and chill out. We still have vacancies through the Holiday period and you can book online securely through our booking page at TMBB Secure Online Bookings.
Please remember to book with us directly via the above link or call us direct on +61 7 5545 3595 to avoid the disappointment of not getting the dates you want.
We are here to help you!
Pam and I would like to wish you all a very happy and safe festive season, and hope to see you soon at Tamborine Mountain Bed and Breakfast.
Tony & Pam