April 2016 Newsletter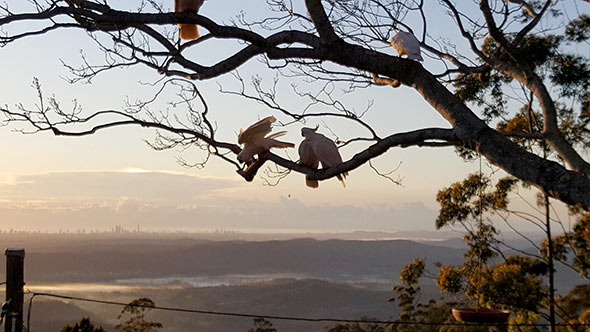 The weather is changing, we have bought our first load of firewood for the year. Not ready for a fire yet, but not far away. The days are still warm, however the nights are cooling down. Great time to come and stay with us.
We are now on Facebook, adding photos of the great sunrises and the bird-life waiting for breakfast. Please make comments if you wish, I shall expand our Facebook page as my skills improve.
April is going to be a busy month, however check our website for availability if you are considering a stay with us. Our gardens look superb at the moment and overall the Mountain is picture perfect. The bird-life is in abundance and we have had baby cockatoos coming on to the deck with their parents to try out the hospitality.
Always check our website for the special offers and to find out what is happening in the region.
Tony & Pam