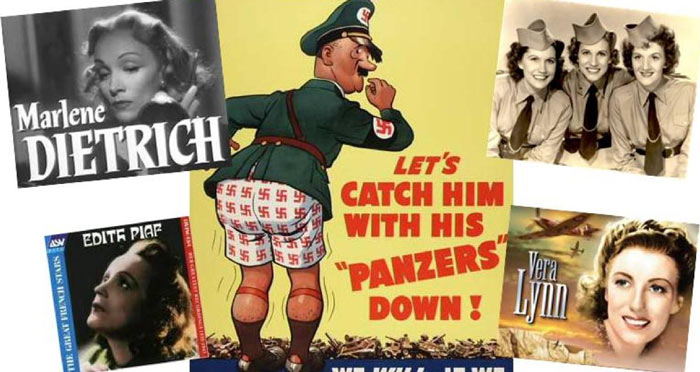 Be a part of the rollicking romp at Eagles Nest on Saturday 12th October as…
HITS FROM THE BLITZ
We take you on a magical musical journey through the 1940's
KEEP 'EM SINGING
Nostalgia takes control as MC; Major Paul Fitzgerald, DSO, KPMG, IGA, leads us fearlessly into an array of Songs, Chorus and Sing-a-longs that not even Mein Fuhrer could stop! Songs Such as – Mademoiselle from Armentieres otherwise (Hinky Dinky Parley Voo), Pack up you Troubles, Long way to Tipperary, till Marlene' Boogie Woogie Bugle Boy. What enemy wouldn't give up as we whistle: – 'Bridge on the River Kwai Theme' in a night that's everything from Air-raids to Men in Uniform plus Camaraderie & Gorgeous Gals!
Join the Andrew Sisters, Vera Lynn, Marlene Dietrich, Edith Piaf as they sing their way to Victory.
Enjoy 3 course dinner & show at $65pp. Bookings essential on +61 7 5546 2540
Why not come on up and stay a night or two at Tamborine Mountain Bed & Breakfast? Choose and book your comfortable accommodation and feel free to enjoy the night of wonderful music and revelry before walking the few hundred metres back to your welcoming bed.
Wake up the next morning to the inviting smell of a big hearty breakfast. Re-fuel for the day ahead.
Come on up and make it a great weekend!