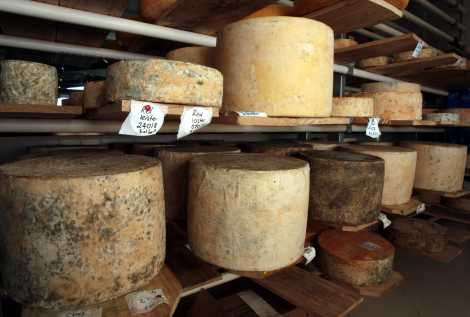 Join Witches Chase Cheese Company in the Art of Cheese making with our head cheese maker Adam Papprill. Adam will introduce you to the world of cheese making by taking you through the general principles of learning to make Tamembert or Triple Cream Brie. This is a hands on course where YOU will be the cheese maker!
Adam has been head cheese maker at Witches Chase Cheese Co for 4 years. His cheeses have been awarded numerous medals with the most recently "Best Cheese in Queensland 2011" for the Labor Intensive Washed Rind.
Carol Willman from Cheeselinks and author of "Home Cheesemaking" will also be on hand to guide and assist. Carol has over 30 years experience in the "Cheesey Business" and is author Home Cheesemaking.
Saturday 26th and Sunday 27th November 2011
Approximately 8:00am – 3:00pm
Cost $175 (gst inclusive).
Bookings Only!
Phone: +61 7 5545 2032 or email us at
Witches Chase Cheese Co