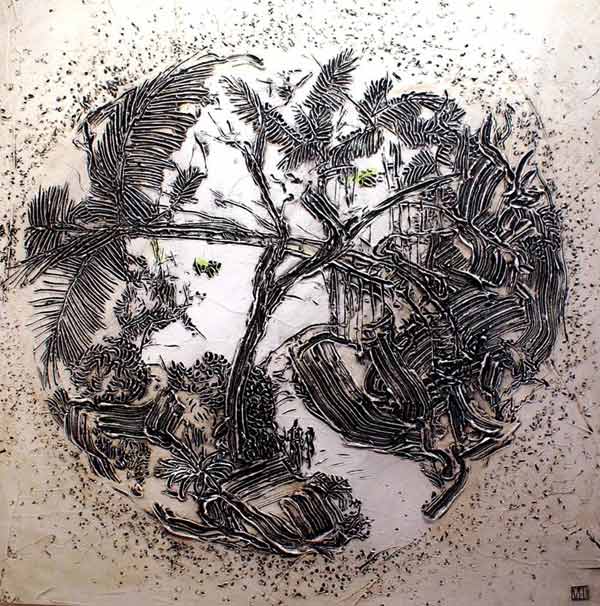 Gallery Works invites you to our new exhibition 'On And Off The Wall'.
The Six Mountain Artists have produced a new series of paintings, drawings and ceramics. Some works are "on the wall" while others are literally and metaphorically "off the wall".
Mike Taylor has taken his unique impasto drawings (or are they relief sculptures?) to a new level with a whimsical series of landscapes depicting the Flat Earth Society discovering Tamborine Mountain.
Gallery Hours Thursday to Monday 11am to 4pm
1 Bartle Road Mount Tamborine 4272
Telephone +61 7 5545 4590
Exhibition concludes: 24th September 2012