A Century of Romantic Song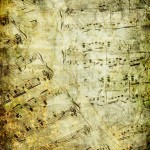 3 Course Dinner & Concert by firelight at Eagle's Nest Restaurant.
Just $65.00 per person, BYO, bookings essential! — call +61 7 5545 2540
One of our favourite singers, Romano Dragoni returns for a night that will captivate your musical senses with all the best loved romantic songs, arias and duets.
The evening pays tribute to the great romantic songs and singers of the century and includes Be My Love, I'll Walk With God, Love This Is My Song, You Are My Heart's Delight, Without A Song, Music Of The Night, Non Ti Scordardi Me, Catari – one fabulous melody after the other.
An experience to remember!
Just minutes walk from Tamborine Mountain Bed & Breakfast. Come on up and stay the night (or two).