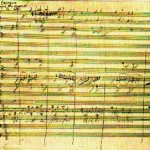 The Brightest, Best and Bubbliest Traditional End-of-Year Dinner Concert on Tamborine Mountain!
At Eagle's Nest Opera Restaurant, Tamborine Mountain.
Just $65.00 per person, BYO, bookings essential! — call +61 7 5545 2540
A night to remember on the mountain!
Why not come on up and stay a night or two at Tamborine Mountain Bed & Breakfast? Choose and book your comfortable accommodation and feel free to enjoy the night of wonderful music and revelry before walking the few hundred metres back to your welcoming bed.
Wake up the next morning to the inviting smell of a big hearty breakfast. Re-fuel for the day ahead.
Come on up and make it a great weekend!