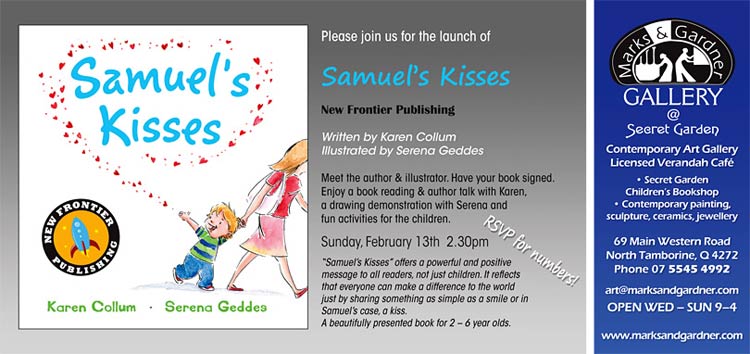 Children's Book Launch — Samuel's Kisses
Please join us for the launch of 'Samuel's Kisses' written by Karen Collum and illustrated by Serena Geddes.
Meet the author and illustrator. Have your book signed. Enjoy a book reading and author talk with Karen, a drawing demonstration with Serena and fun activities for the children.
"Samuel's Kisses" offers a powerful and positive message to all readers, not just children. It reflects that everyone can make a difference to the world just by sharing something as simple as a smile or in Samuel's case, a kiss
A beautifully presented book for 2 – 6 year olds.
Sunday, February 13th at 2:30pm.
Please RSVP for numbers.