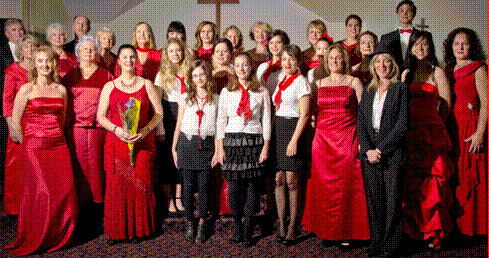 featuring Tamborine Voices Choir and Special Guest Artists
Sunday 19th August, 2012, 2.30pm St George's Anglican Church Dapsang Drive, Mt Tamborine
$25 / $ 20(Conc) Concert & Afternoon Tea
Tamborine Voices stepping out with GERSHWIN, PORTER & BERLIN!
Tamborine Voices are singing up a storm for their next concert 'By George! It's Gershwin, and friends', Sunday 19th August at St George's Anglican Church.
Featuring the great show tunes of George Gershwin, Cole Porter and Irving Berlin, this concert is guaranteed to lift your spirits, and leave you 'steppin' out with a song and a smile.
Songs include I Got Rhythm, I've Got You Under My Skin, Putting On The Ritz, In The Still Of The Night, a selection from Porgy and Bess, plus lots more. As always with The Tamborine Voices, there is a surprise in the finale!
Tickets, which include the Concert and Afternoon Tea, are $25pp and $20 concession, Primary children $12, children under 5 free.
Bookings essential on +61 7 5545 2540 or by emailing us.