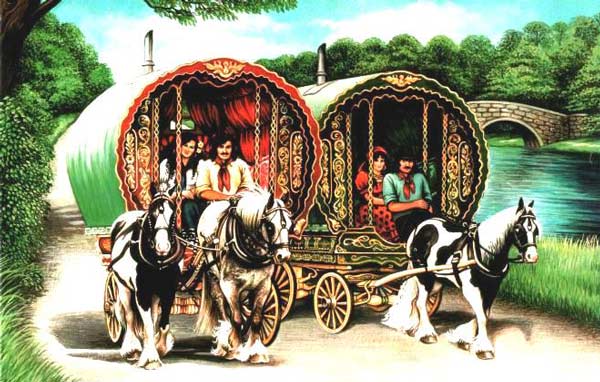 For one special night, Eagle's Nest Restaurant will be transformed with a celebration of Gypsy music and authentic three course dinner.
Let the fiery music and tempting flavours take you on a journey, transporting you to another time and place – the passion and verve of Gypsy violin, haunting folk melodies and Celtic songs from Lord of the Rings to Enya.
Gypsies and Beggars abound in Opera and Music Theatre from the sensual Carmen to, the feisty Merry Widow to the tragic Nancy from Oliver.
The menu matches the array of music – from the tantalising tastes Hungarian Goulash to a dessert fit for a king – the majestic Dobos Torte!
Spiros Rantos has just returned from Europe, with his fiddle on fire, and ready to woo you with the passion and sensuality of the Czardas, Brahms' Hungarian Dances and more Gypsy and folk music from around the world.
Soprano Tania Edmunds sings up a storm with a veritable feast of Gypsy heroines, accompanied by the inimitable John Woods. When voice, violin and piano combine, the soaring melodies and luscious harmonies are guaranteed to put a tingle down your spine.
Spiros was born in Corfu and pursued his musical studies in Vienna under the great violin masters of the day. He brings an authentic touch and tone to the vibrant Gypsy music beloved by audiences around the world. Spiros is the conductor of the acclaimed Brisbane Chamber Orchestra and was principal lecturer in violin at the University of Queensland. He truly is an international performer and has made over 55 recordings for various labels including Deutsche Grammophone. He tours Australia and Europe on a regular basis.
Your creative attire, from Beggar to King, will set the mood, with prizes for the best individual and couple.
At just $65.00 per person for a 3 course dinner and concert, this is the best value for your dollar around, and is an evening not to be missed.
Doors open 6:45pm for 7:00pm
Bookings are essential — contact us by phone on 07 5545 2540 or by emailing us
Please Note: Eagle's Nest is BYO and does not have card facilities.